Accents & Terroirs is the shared export department of several winegrowers, driven by the
common aim of promoting their regions, wines & spirits throughout the world. They embarked upon this ambitious enterprise in 2000, and have never looked back – their wines are to be found in over 60 countries, on every continent… and the story goes on !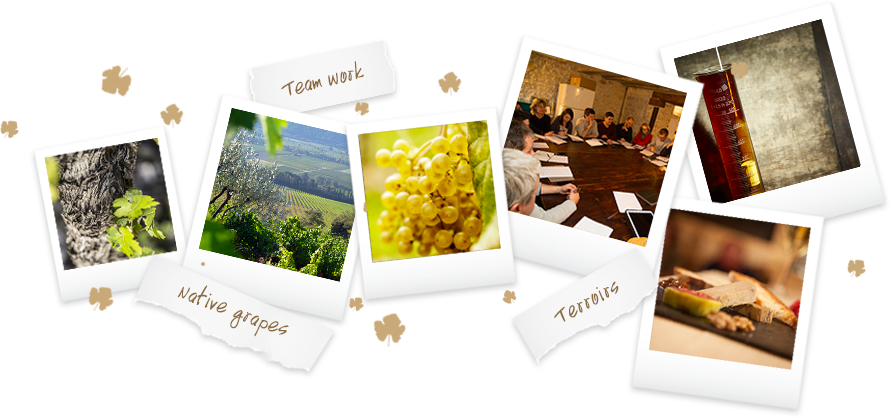 A group of people, bound by many things in common :
Family run estates passionate, exuberant, visionary and endearing members s
mall appellations that, because of their size, are by and large unknown to the general public. But as we know, good goods come in small parcels !
Their terroirs are a treasure to those who choose the road less travelled by (in terms of wine, of course !). 
Local grape varieties (Malbec, Petit Manseng, Tannat, Braucol, Baco, Muscadelle Petit Grain, Marselan, Grenache, Syrah…), and wines that show them in their best light.
 A taste for teamwork, good food & wine and… rugby !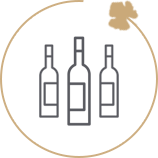 For the quality, diversity and originality of our range
To the importers we work with, our wines and spirits represent an opportunity to bring something original to their range, giving them something different to show their customers ; wines that are authentic, full of character yet elegant and accessible.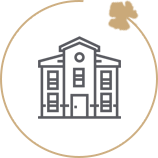 Local distribution network
Here at Accents & Terroirs, we're not JUST an export sales office to our partners ; we work hand in hand with them and are heavily involved in defining and implementing their commercial & marketing strategies. As with any partnership, this works both ways and our winegrowers are frequently at our side as we promote their wines.
Our partners' wines & spirits are shipped directly from each estate, in order to ensure they are stored for as long as possible in the best possible conditions.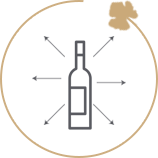 Export expertise
Exporting wines and spirits is what we do best.
We travel throughout the world meeting importers, nurturing existing partnerships and building new ones. It's important that we share the esteem in which we hold these men and women, their regions, their wonderful wines & spirits.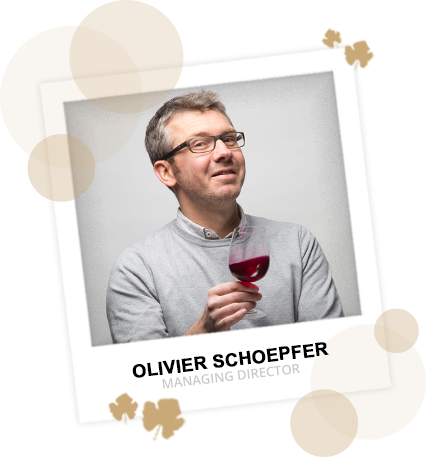 Baptiste
« Conscientious yet laid back, rather like the company he manages with brio. A perfect blend of German precision and British composure. »
Carol
« Olivier the music lover, always ready to share the latest tune he's discovered while on his travels throughout the world. A real early bird (really, really early!), he's open, sincere and always finds time for that important little chat about whatever's bugging us »
Géraud
« An ambassador for Southern French wines…….from Alsace! Calm, rational and general giver of good advice. We met in Languedoc, way back before sport was just a distant memory to him! ».

Stéphanie
«  A tad American, a little bit Asian, ever so slightly Scandinavian… that's Olivier ! He looks after our clients in far flung countries and does an excellent job of it! ».
Baptiste
« She keeps her cool despite all the figures she crunches and makes sure we're safe and warm when Winter comes. Forthcoming and goodnatured, she's our very own mother hen! »
Stéphanie
« She's from Ireland and I'm from South Western France, but it seems we sound the same, because people mix us up over the phone  – go figure! Carol's someone you can count on in any situation ».
Géraud
« I wish I was as fluent in English as she is in French. Serious, meticulous and always in a good mood, we get on well, with the added bonus that she gives me tips for my vegetable garden ».
Olivier
« A sort of mixture between a chartered accountant, landscape gardener and firefighter, she's the defender of the faith and looks after all of us (winegrowers, colleagues and clients) with gentle good humour ».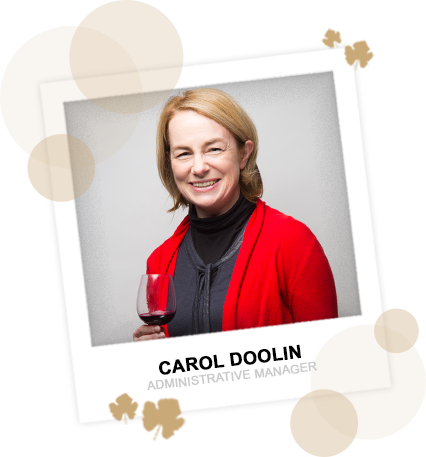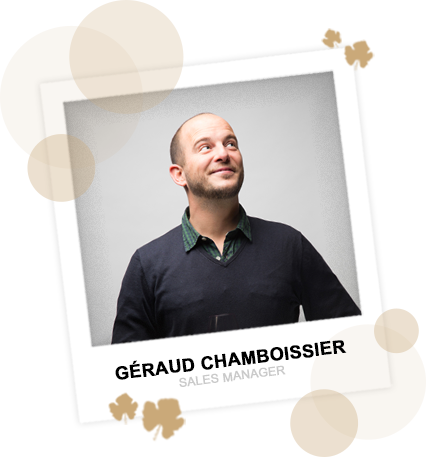 Baptiste
« Legend has it that he's never in a bad mood. A cheerful chappie always ready with some friendly advice, he's also an excellent wine taster. »
Stéphanie
« THE sporty one in the team… mountain bike, surf, pala… and now gardening ! Looking forward to tasting the tomatoes from his vegetable patch. Que suerte ! ».
Carol
« His chirpy 'Good morning, coffee anyone?' gets my working day off to a good start. From Australia to Brazil via le tour du Béarn (his annual road race), he brings his good humour and curiosity everywhere. On the rare occasions that he's not travelling or looking after his three mini-mes, Géraud can be found on the beach……surfs up! »
Olivier
« I met him about 15 years ago during our weekly mountain bike/oysters/Riesling meetings (don't ask !) and have wondered ever since where his irrepressible and contagious joie de vivre comes from – buddhism or Petit Manseng for breakfast? ».
Carol
« Stef is my other half in the office and as with any double act, trust, sincerity and good humour are essential…and Stef ticks all the boxes! Hardworking and efficient, she also runs a mean marathon whenever she gets a chance »
Géraud
« EAD, Excises, VAT, invoices… she's on the administrative front line and aren't we lucky! Thanks Stef ! ».
Olivier
« Our very own cheerful, multilingual Speedy Gonzales of the sales admin world… ay caramba! »
Baptiste
« She always says no when I offer her biscuits; she doesn't have time, she's working so hard! She's cheerful and charming, with a steely side when needs be! »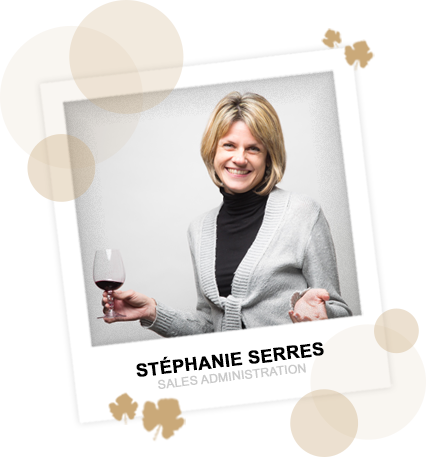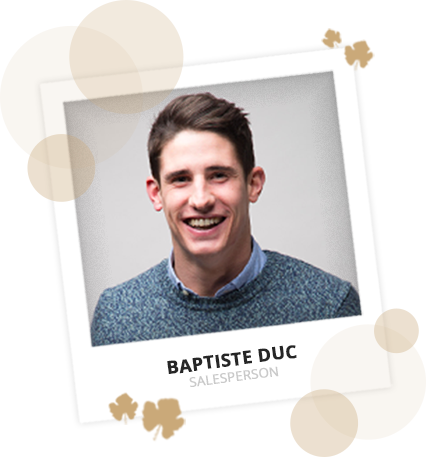 Stéphanie
« The newest addition to the Accents & Terroirs team, Baptiste is a rugby frontliner and has brought with him some rugby rules…..like team spirit and conviviality! He is easygoing and a definite team player. Always dressed to the nines, with a some kitchen paper nearby to deal with any coffee stains on his clothes! »
Géraud
« The new kid in town, Baptiste reminds me of a faraway time when it was easy to taste wine late into the night and still get up early in the morning. This all round nice guy is a fast learner and since he's out and about showing our wines, you'll probably get to meet him sooner or later! »
Olivier
« We hired this 100% South West rugbyman when he was still in Bangkok. Enthusiastic and versatile, he's just as happy holding a tasting in Boston as he is travelling in Slovakia or putting together a Prezi presentation  Watch out! »
Carol
« Baby (of the team)
Always dressed to the nines
Peaceable, it's hard to get his dander up
Tall (the tallest of us all)
Itchy feet – what he gets when he's been too long in the office
Soccer lover? No way, he's a rugbyman through and through!
Thailand…..he joined us upon his return
Easygoing (see peaceable!) »