HISTORY
The estate was founded in 1984 by Didier Montchover, a regional pioneer in organic and biodynamic farming. Boris Champy, an enthusiastic and experienced winemaker with previous positions in several prestigious estates in Burgundy, took over in 2019
His aim is to make the superb, still relatively unknown Hautes-Cotes region a household name, through the fine terroirs, the altitude (the cool temperatures are advantageous in the current climate conditions), the townlands, micro climates and different expositions.
TERROIR

The vineyard covers 12ha of vines, spead out over two areas :
* Les Hautes Côtes de Beaune with 3 different plots ("Montagne de Cras", "Le Clou" & "En Bignon")
* La Côte, also with 3 plots (Pommard "En Boeuf", Beaune 1er cru "Aux Coucherias" & "Les Vignes Franches").
APPROACH

Boris farms his vineyard in the lofty hills and valleys of the Hautes-Côtes differently to his neighbours. The plots are little clusters of biodiversity with many enclosed plots but also sheep, trees, hedgerows, walls and fruit trees…..his approach is holistic, one of agroecology, extremely respectful of the environment.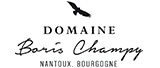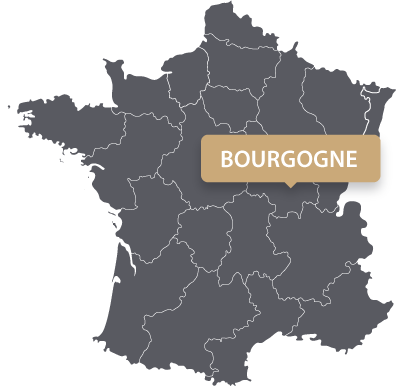 CREATED IN : 1984
OWNER :
Boris Champy

SURFACE AREA :
12 hectares

APPELLATIONS :
Coteaux Bourguignons, Bourgogne Aligoté, Hautes Côtes de Beaune, Pommard, Beaune 1er Cru

GRAPES VARIETIES :
Aligoté doré, Chardonnay, Gamay, Pinot Noir

TYPE OF FARMING :
Organic and biodynamic