THE STORY
The Domaine Rotier story starts back in 1975, when Alain Rotier's parents bought the vineyard which had been practically abandoned, with the intention of bringing the estate back to life. Alain joined forces with them in 1985 and decided to leave the winegrowers cooperative and build a cellar on the estate. Francis Marre, his brother in law, joined him in 1997 and took over work in the vineyards. Because the environment is a real cause of concern for them, they chose, in 2005, to turn to organic farming in their vineyards. Passionate about their terroir, Alain & Francis are fervent defenders of the Gaillac grape varieties: Braucol, Duras and Loin de l'Œil.
THE TERROIR

The vineyard is situated 60 km North East of Toulouse, between Gaillac & Albi, on a terrace of the Tarn river, dating from the Riss period (130 000 to 300 000 years ago). This pebbly soil has the advantage of draining easily and warming up quickly in the Springtime. Wines from this terroir 'open' quickly and may be enjoyed soon after bottling. The reds are full-bodied and powerful, the whites elegant and subtle. The climate in the Gaillac appellation is mainly Oceanic, with a Mediterranean influence, due to the warm Autumn wind, the 'vent d'Autan'. The warm and dry Autumns mean that the grapes mature in the best possible conditions.
THE SPIRIT

Alain & Francis have always been against the excessive use of chemicals and in 2005, abandoned them completely in favour of an organic approach, which stimulates the vines natural defenses. They use gentler products such as copper and sulphur to protect the vines and weeding is done mechanically. The quality of their wine is their foremost concern and to this end, they decided to increase planting density in the vineyard. They harvest fewer grapes per vine, and they are smaller, but more concentrated and expressive of the natural richness and savour of the Gaillac terroir.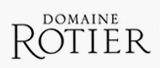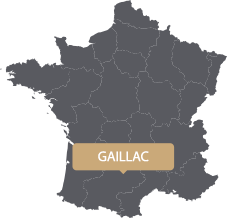 FOUNDED IN : 1975
OWNER :
Alain Rotier & Francis Marre

SIZE :
35 hectares

APPELLATION :
Gaillac

GRAPE VARIETIES :
Duras, Braucol, Prunelart, Syrah, Loin de l'Oeil, Sauvignon Blanc

VITICULTURE :
Certified organic since 2012



THE WINES