THE STORY
A third-generation winemaker, Bernard first worked with his brother Jo at the family estate located in the heart of the Muscadet Sèvre & Maine appellation. In 2002, he invested further north in the « Côteaux de la Loire » and « Côteaux d'Ancenis » appellations and created Domaine Landron Chartier with his wife, Françoise.
At first, the wines were sold exclusively in bulk. Only when their eldest son Benoît joined in 2008 did they start bottling and selling their wines directly.
In 2009, the estate started the process of conversion to organic practices and a very meticulous parcel by parcel approach. Year after year, the wines become more refined and precise.
Today, the estate offers a very high-level range of parcel selection wines, both red and white; complex wines with great terroir identity.
THE TERROIR

Domaine Landron Chartier is located in Saint Géréon, on the right bank of the Loire, about 40km North-East of Nantes. This hilly area is the most northern, coolest part of Muscadet and is composed of a multitude of different soils.
The 35 hectares of the estate are spread over three main terroirs:

The schistous valleys of Ligné and Couffé which provide Melon de Bourgogne with a typical flinty finish and Gamay with a remarkable silkiness.
The gneiss and orthogneiss slopes of Oudon produce wines of great freshness and finesse.
The sandstones of Saint Géréon are ideal for growing Pinot-Gris (Malvoisie).

Part of the vineyard is classified as Champtoceaux « Cru Village », the newest of the Muscadet Crus and the only one located in the Côteaux de la Loire region. The wines of Champtoceaux, aged for a minimum of 17 months on lees, are renowned for their fleshy texture and their fine and complex bitters.
THE SPIRIT

Benoît and his team are committed to working as healthily and precisely as possible in order to respect and enhance each terroir. The permanent objective is to produce high quality wines that faithfully transmit the « identity of the rocks »!
Vinification is done by plot and by maturity level, with the sugars and yeasts indigenous to the grape. Many experiments are carried out in order to evaluate all the potential of the Melon de Bourgogne (PetNat, carbonic maceration, pellicular maceration, different types of ageing processes), always striving for excellence.
Benoît sums up the values of the estate as "serious work without taking oneself too seriously". Sounds good to us !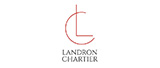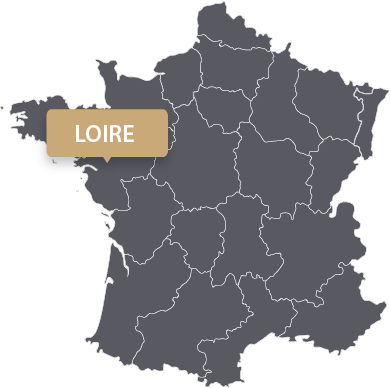 DATE OF CREATION : 2002
OWNERS :
Bernard, Françoise et Benoît Landron

SIZE :
35 hectares

APPELLATIONS :
Muscadet Côteaux de la Loire & Côteaux d'Ancenis

GRAPE VARIETIES :
Melon de Bourgogne, Gamay, Folle Blanche, Pinot Gris, Cabernet Franc

VITICULTURE :
Certified organic since 2012